Bigger, Better Solutions on Jumbo home Loans
With the new Jumbo Advantage home loan, you can save more and get into the home of your dreams. Are you looking for a home between $510,401 and $3 million? Discover the Jumbo Advantage.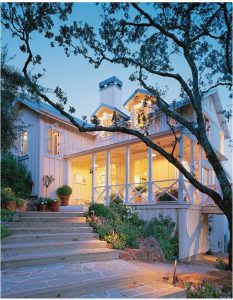 More Flexibility
Choose a fixed-rate or adjustable-rate jumbo loan. With Jumbo Advantage, you may qualify for:
* Rates as low as 3.5% (3.999)1
* Loan Amounts up to $3 million
* A down payment as low as 10%
* No mortgage insurance ever.
That's more money in your pocket for custom improvements to your new dream home. This is available for first-time homebuyers, too!
Great Cash-Out Refinance Advantages
In today's market, a cash-out refinance is a smart choice for many homeowners. With Jumbo Advantage home loan, you can take up to $750,000 out of your home's equity, as long as your loan isn't more than 80% of your home's value.
Jumbo Advantage for Your Investment Property
Use Jumbo Advantage home loan for your secondary home as well as your investment properties. Purchase, rate and term options are available.
Questions? Contact us for more information
Craig Emerzian, President, NMLS#387631
craig@crowncommercialfinance.com
(888)882)5765
www.crowncommercialfinance.com
NMLS#490604
This is your estimated rate for a 30-year fixed loan of at least 510,401. In financing your home with a loan-to-value ratio of 90%, you can expect to get an interest rate of 3.5% (3.999% APR)with 2 point(s). Interest rates shown are current as of February 2020. Interest rates change daily; your exact interest rate will depend on the date you lock your rate. You would make 360 payments of 3,500. Payment stated doesn't include taxes and insurance, which will result in a higher payment. Due to changing market conditions, clients currently in process may not qualify for this offer.By refinancing your existing loan, the total finance charges may be higher over the life of the loan. This is not a commitment to lend.
This offer requires full documentation of income and assets with a minimum credit score of 760. Maximum debt obligations cannot exceed 36% of your gross monthly income. Debt guidelines may vary for self-employed individuals. To qualify for these loan programs, you must be at least 18 years of age with a valid U.S. residency. Formal approval will be subject to satisfactory verification of income, assets, credit, property condition and value. County restrictions may apply.