Bigger, Better Solutions on Jumbo home Loans
With our suite of new Jumbo home loan programs, loans greater than $970,800, you can save more and get into the home of your dreams. Loans up to $3 million. We also offer 96.5% financing on up to $1.5M. Discover what Jumbo loan options are best for you with our large balance home loans.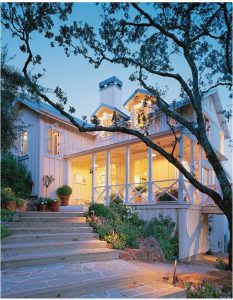 More Flexibility
Choose a fixed-rate or adjustable-rate jumbo loan. With our Jumbo Home loans, you may qualify for:
* Finance up to 96.5% Loan to Value
* Loan Amounts up to $1.5 million
* A down payment as low as 3.5%
* No mortgage insurance ever.
With no mortgage insurance, that's more money in your pocket for custom improvements to your new dream home. This is available for first-time homebuyers, too!
Great Cash-Out Refinance Advantages
In today's market, a cash-out refinance is a smart choice for many homeowners. With our large balance home loans, you can take up to $500,000 out of your home's equity with 12 months PITIA in reserves.
Historically, we are in the lowest interest rate environment in decades. If you planned to take cash out of your house for an investment or remodel your home, there is no better time to obtain a Jumbo Home loan.
Jumbo Home LOans for Your Investment Property
Use Jumbo Home loans for your secondary home as well as your one-to-four unit investment properties. Purchase, rate and term and Interest Only Jumbo home loan options are available.
Questions? Contact us for more information
Craig Emerzian, President, NMLS#387631
craig@crowncommercialfinance.com
(888)882)5765
www.crowncommercialfinance.com
NMLS#490604
Loans are limited to up to $1.5M, 720+ FICO Score and 24 Months of Reserves.
This offer requires full documentation of income and assets with a minimum credit score of 680. Maximum debt obligations cannot exceed 40% to 43% of your gross monthly income. Debt guidelines may vary for self-employed individuals. To qualify for these loan programs, you must be at least 18 years of age with a valid U.S. residency. Formal approval will be subject to satisfactory verification of income, assets, credit, property condition and value. County restrictions may apply.