60 IS THE NEW 62
Reverse mortgages are no longer reserved for homeowners and homebuyers over 62 years of age. CCF is offering a reinvented reverse mortgage, with a new product for those 60 years of age and older

MORE ACCESS TO FUNDS
You may be able to access even more equity than with traditional reverse mortgages in the market.

LOWER UPFRONT COSTS
Since there is no mortgage insurance premium, Equity Elite may have lower up-front costs than a traditional HECM.
FOR AMERICAN HOMEOWNERS AGE 60+
Traditional reverse mortgages, also known as Home Equity Conversion Mortgages (HECM's), changes the game for longtime homeowners who wanted to access valuable equity they have built up over time. But HECM's have limitations on who can borrow, and how much. With Equity Elite, more people have more access to their home equity.
How It Works
Nadine is 60 years old. She and her husband, Robert, have recently moved into a luxury condo, but currently have a home equity loan that requires them to make burdensome monthly principal and interest payments.
By refinancing her existing home equity loan with a reverse mortgage, Nadine and Robert can drastically reduce that monthly payment, thanks to the reverse mortgage's flexible repayment feature. (As with any mortgage, she much meet her loan obligations, keeping current with property taxes, homeowners insurance and any homeowners association fees, and keeping her home in good condition.)
The Result
Nadine and Robert are able to keep more money in their pockets each month.
They can more financially prepare for the future.
They can avoid tapping into their savings and invested assets that are a source of income.
* *
WHICH ONE IS RIGHT FOR YOU?
Not sure if you should be considering a HECM or Equity Elite? This comparison chart can help you better understand our products.
Minimum Age to qualify
Limit on amount of proceeds you can take in the first 12 months
Non-recourse feature -You'll never owe more than the home is worth when the loan is paid
How much can be borrowed?
Mortgage Insurance Premium Cost
Condominium eligibility
Closing Costs
Home Equity Conversion Mortgage (HECM)
62
YES
YES
Less than $726,525
Upfront and ongoing
FHA-approved condominium communities only
Lender closing costs apply
Equity Elite from Crown Commercial Finance
60
NO
Up to $4 Million
NONE
Community can be FHA-approved, Fannie Mae-approved-so more condos qualify
Equity Elite Zero* can eliminate almost ALL lender closing costs
SEE WHAT FUNDS YOU MAY HAVE AVAILABLE
If you're a homeowner with a high value home who's at least 60 years old, with equity in your home, you may be eligible for this financial solution. Please complete the form below to see how much a loan for which you might qualify.
Step One
We evaluate if you are eligible for a reverse mortgage using these three variables:
Home Owner's Age
To qualify for a reverse mortgage, you must be over 60 years of age for the Equity Elite program and 62 years of age for an FHA insured loan. The older you are, the more funds are available to you
Home Value
This is the amount that your home is worth. If you're not sure, type in your best estimate.
Mortgage Balance
This is the amount that you have left to repay in mortgages and liens on your home. The less money you owe, the more of your home's equity is available for you to access.
Step two
We look at property information to give you an estimated amount of what you may be eligible to receive.
The amount that is available generally depends on four factors: your age, the current interest rate, the appraised value of the home, and government imposed lending limits.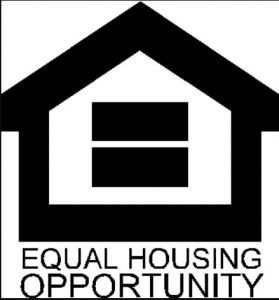 Equity Elite Reverse Mortgage™ ("Equity Elite") is Reverse Mortgage Funding LLC's proprietary loan program, and it is not affiliated with the Home Equity Conversion Mortgage (HECM) loan program, which is insured by FHA. Equity Elite is available to qualified borrowers who also may be eligible for HUD, FHA's HECM program or are seeking loan proceeds that are higher than HUD, FHA's HECM program limit. Equity Elite currently is available only for eligible properties in select states. Please contact your loan originator to see if it is currently available in your state.
†With this pricing option, borrower receives a lender credit covering nearly all closing costs. There is a non-refundable independent counseling fee of approximately $125 on average, which the borrower pays directly to the counseling agency. Terms and conditions apply. Not available in all states.
Upon a maturity event, any non-borrowing individuals with an ownership interest in the property, including non-borrowing spouses, will have 90 days to purchase the property from the estate or, if the non-borrower inherits the property, pay the loan in full using any sources of funds available to them. Any non-borrowing individual, including a non-borrowing spouse, should have a plan to pay off an Equity Elite reverse mortgage upon the borrower's death or any other maturity event. If the non-borrower is unwilling or unable to purchase the property or pay the loan in full, there is no protection for the non-borrower (including a non-borrower spouse) to maintain an interest in the home or to continue residing in the home past the maturity event and the non-borrower may be evicted upon foreclosure. The FHA HECM program has protections in place for certain non-borrowing parties, so a reverse mortgage applicant with certain non-borrowing parties should strongly consider a FHA-insured HECM loan (see HECM guidelines or ask an CCF representative for details). Under the Equity Elite reverse mortgage loan program, a maturity event occurs when the last surviving borrower no longer lives in the home as his or her primary residence for at least 12 months, the property charges (including taxes, insurance, HOA dues or any other property charges) are not paid, required repairs are not completed or the property is not maintained, or any other maturity event, as specified in the Security Instrument, occurs.